browse by collection

show titles (120)

show titles (11)

show titles (16)

show titles (17)


show videos (18)


French titles '50s-'80s.
show titles (16)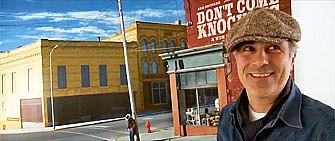 Darius Ghanai interview
Germany's most prolific title designer, Darius Ghanai has designed over 50 title sequences and posters for critically acclaimed European films such as Good Bye Lenin!, Perfume and Palermo Shooting. On a crispy sunny morning in May, we visited the friendly designer in his former studio located in Berlin's Mitte district, close to where Good Bye Lenin! was shot. We talked for hours about title design surrounded by books, art, movie billboards, and a life-size cardboard Elvis. A happy coincidence; Darius turns 50 today. Happy birthday, Darius!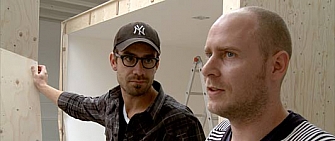 Onesize interview
Amsterdam-based motion design studio Onesize has built a solid reputation for themselves in recent years. This is partly due to their eye-catching and technologically advanced opening titles for two big design events in 2009, OFFF and Playgrounds. Back in 2010 we shot a video profile with Onesize founders Kasper Verweij and Rogier Hendriks in their, then, brand-new and freshly painted Amsterdam studio. First published as part of our 2DVD set, the Onesize interview is now finally online for all to enjoy.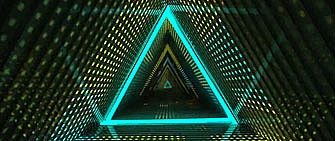 FITC Amsterdam 2013
With an Enter-the-Void-esque design and concept artwork created by GMUNK, Dutch design studio Onesize took it a step further and produced and directed the hypnotic main titles for last month's FITC edition taking place on our home turf in Amsterdam. We were privy to watching them debut on the big screen, and following the event we chatted up Rogier Hendriks of Onesize to find out more about this seamless collaboration. Sit back for this one. Next week we're publishing our video profile of Onesize.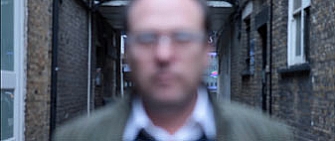 Daniel Kleinman interview
Our video interview with Bond designer Daniel Kleinman is back online, and now includes the official clips from the amazing Skyfall title sequence. A few days before the world premiere of Skyfall, our interview crew visited Daniel at Rattling Stick, the collective of (currently) 11 directors he co-founded in 2006. Rich with stories and anecdotes, Daniel takes us on a tour of his studio's offices and discusses his early career as a successful music video director in the 1980s, and the Main Titles he designed for Bond since 1995s GoldenEye, the year he took over from Maurice Binder.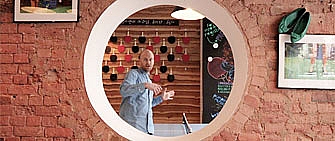 ManvsMachine interview
15 Jan 13
studio: ManvsMachine • comment
Title design and ident design are like fraternal twins, they don't share the exact same DNA, but they have got a whole lot in common. Which explains our unbridled admiration for ManvsMachine – a motion studio from the UK who have gained a lot of attention for their stunning and highly imaginative brand identities for a international tv networks such More4, SyFy, Nickelodeon, Chiller, and Kanal 5. We visited creative director Mike Alderson and his crew in their studio in London's Shoreditch district to shoot this short and inspiring profile.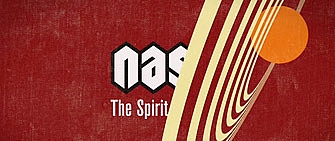 N.A.S.A. The Spirit of Apollo
After having struggled with the opening titles for his documentary about the audiovisual collaboration N.A.S.A. The Spirit of Apollo, animator and director Syd Garon had somewhat of an epiphany when he saw Simon C Page's posters for The International Year Of Astronomy. Like a tailored suit, Page's stylishly minimal geometric shapes representing celestial bodies in orbit proved to be the perfect fit for the titles. Watch the Titles talked to Syd about the spirit of creative collaborations.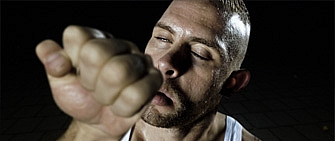 Playgrounds 2009
A series of stills depicting two hardened thugs in a bare-knuckle scrap, are rendered in three dimensions against a bleak, urban backdrop. For Holland's Playgrounds Festival, Onesize used this metaphor of the creative process which too, often presents an internal battle of wills. As high impact meets slow motion for heightened drama, this sequence mesmerizes from start to finish.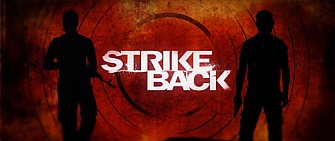 Strike Back
Momoco created the opening titles for Sky1's military action series Strike Back. His concept, says designer Nic Benns, was "human, gritty, and informative." But when HBO came on board as co-producer, the execs demanded a rebrand. Ergo, new titles. What changed? "They wanted sex," Nic says. The (happy) end of this story is of course that this 'sexified' version of the titles was nominated for an Emmy. Continue to read a Q&A with Nic Benns, or just to drool over the glorious storyboards.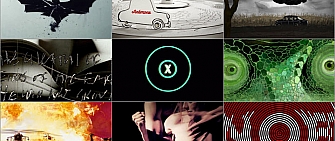 Top 10 Most Viewed in 2012
We usually do popularity contests, but as we prep for a no doubt exciting year for title design, it's nice to see which title sequences topped the proverbial charts in 2012 here at Watch the Titles. The winner is a surprise for sure, a student who created an unofficial title sequence made for a school project.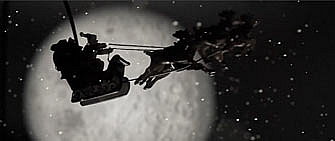 The Borrowers
Forget child prodigy wizards with lightening shaped birthmarks and hipster glasses. Children's books of yesteryear used to be a touch more quaint. Mary Norton's 1952 children's novel, "The Borrowers" was a 159 page literary hit for a knee high demographic in the UK and has since sparked numerous movie adaptations. For this recent made-for-tv adaptation of The Borrowers, Clemens Wirth created a sparkling opening title sequence with an air of innocence and melancholy to introduce the revamped storyline.