browse by collection

show titles (120)

show titles (11)

show titles (16)

show titles (17)


show videos (18)


French titles '50s-'80s.
show titles (16)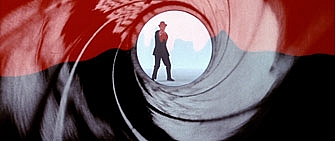 Dr. No
When you see a man in a tuxedo holding a gun, you immediately identify him as James Bond. When you see the first few seconds of the gun barrel sequence, you know that a Bond movie is about to start. Sexy silhouettes? John Barry's 007 Theme? Bond! It was Maurice Binder who designed the titles for the first Bond movie Dr. No in 1962, creating all the elements that became iconic for the Bond universe. Liselotte Doeswijk takes an in-depth look at the Bond title sequence that had such a huge impact on the Bond franchise and on title design in general.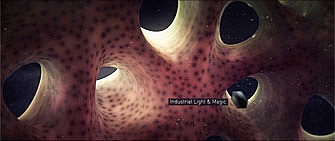 Playgrounds 2012
You can't really tell, but the Opening Titles of this year's Playgrounds Digital Arts Fest in The Netherlands are, in fact, an exquisite corpse. And by that I mean the 20th century Surrealist technique, also known as 'cadavre exquis', where creators consecutively work on a piece of art in collaboration. Three designers working on the forefront of 3D visuals each created a segment of the festival titles. They are Gabor Ekes, Jordi Pagès, and MRK concluding. We talked to the designers about their fantastical video and about collaborating.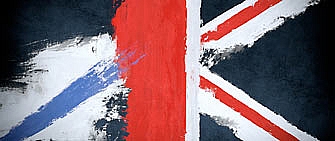 Asterix and Obelix - God Save Britannia
Sometimes it's better to team up than to compete. Two upcoming French motion designers-directors Jean-Baptiste Lefournier and Camille Bovier Lapierre joined forces to compete in a pitch for the title sequence for one France's biggest blockbuster movies of the year, Astérix and Obélix: God Save Britannia. Lefournier shares his process, including the Monty Python-esque early concept. A Watch the Titles premiere...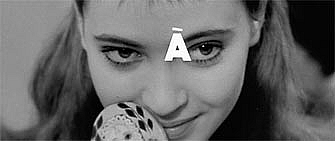 Band Of Outsiders
French Fridays updates with the Main Title of another classic of French cinema, Godard's Band Of Outsiders - a low budget crime flick that was strongly influenced by American B-movies in the heist genre. The fast sequence of jump-cuts used in the first part of the opening titles produce an almost stroboscopic effect. Laure Magalie takes a closer look at this 'petite piece' of French motion art.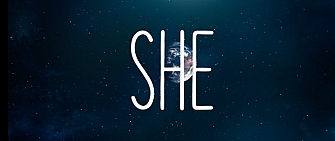 OFFF Barcelona 2012
The OFFF Festival's annual opening titles have become somewhat of a landmark event in their own right. Every self-respecting motion designer who wasn't at the event, is looking out for these titles to debut online. It's that big of a deal. It's an even bigger deal to be invited to actually design the OFFF titles. In 2012, the honor went to two creative collectives; Upperfirst from Sweden and the local Barcelona-based studio Brosmind. Watch the Titles editor Katy Yudin talked to both studios and penned down their story.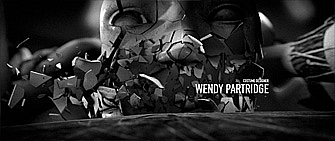 Silent Hill Revelation
Spoiling you with another big feature this week! The end titles of Silent Hill: Revelation. Whatever you thought about the movie, I'm sure you'll agree that this is one HELL of a title sequence. Directed by French motion designer Kook Ewo, with 3D animation and visual effects provided by Chez Eddy, the end titles is designed to keep you spellbound in your seat up until after the end credits. The Spider-Monster will make sure of that...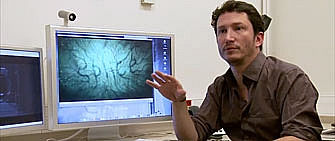 Kook Ewo interview
In 2010 we visited Paris to interview two of the hottest Parisian title designers for the Watch the Titles double DVD. Our meeting with Kook resulted in this 10-minute mini-documentary in which the designer takes us through the process of creating the titles for Splice and Silent Hill. "It's not about pushing your style into the movie of another."
Next week we will feature Kook Ewo's brand-new end credits for Silent Hill: Revelation.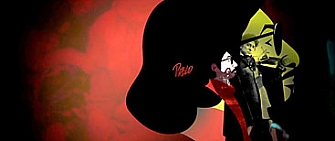 Pablo The Movie
Finally! A proper documentary about one of the last living legends of title design, Mr. Pablo Ferro. Simply named 'Pablo,' this charming biopic blends live action with motion graphics and animation to tell the story of Pablo Ferro, whose life and persona are just as intriguing as his body of work. Watch our interview with Pablo director Richard Goldgewicht, mixed with clips from the documentary. And read on to find out why you must see this film!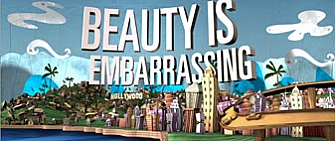 Beauty is Embarrassing
Director and self-proclaimed "fan boy" Neil Berkeley seized the opportunity to shine 10,000 mega watts of recognition on the formidable artist and set designer of Pee-Wee's Playhouse Wayne White with the documentary Beauty is Embarrassing. With his opening titles as well as with his end credits, Berkeley pays glowing tribute to Wayne White's "wacky" world.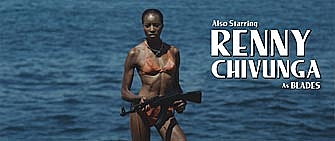 Foreign Language
Now this is Retro with a capital 'R'. Done with an immaculate sense of styling, tongue-in-cheek, and oozing with Fun, Foreign Language is a music video by Dimitri Basil that emulates the title sequences of all our favorite vintage action films and TV shows. You name it; Bond, Baywatch, Starsky & Hutch, Charlie's Angels... But the cherry on top of this entertaining email interview with the young director has got to be the priceless Kubrick quote that Basil uncovered in a late 60's Playboy magazine.